Look no further for secure Document Shredding
Convenient and secure document destruction for the los angeles metro region
Shred Now is your one stop for document shredding services. Whether it is your personal, corporate, domestic, commercial or other form of documents, our mobile document destruction service will provide you with fast, cost-effective, professional, environmental friendly shredding and disposal service at a time and a place of your own choosing.
Our goal is to guarantee identity protection for you, your company or your clients. Every paper we shred is recycled in an effort to conserve and protect the environment. We recycle in an effort to prevent environmental degradation through deforestation and enhance a safer cleaner environment.

about us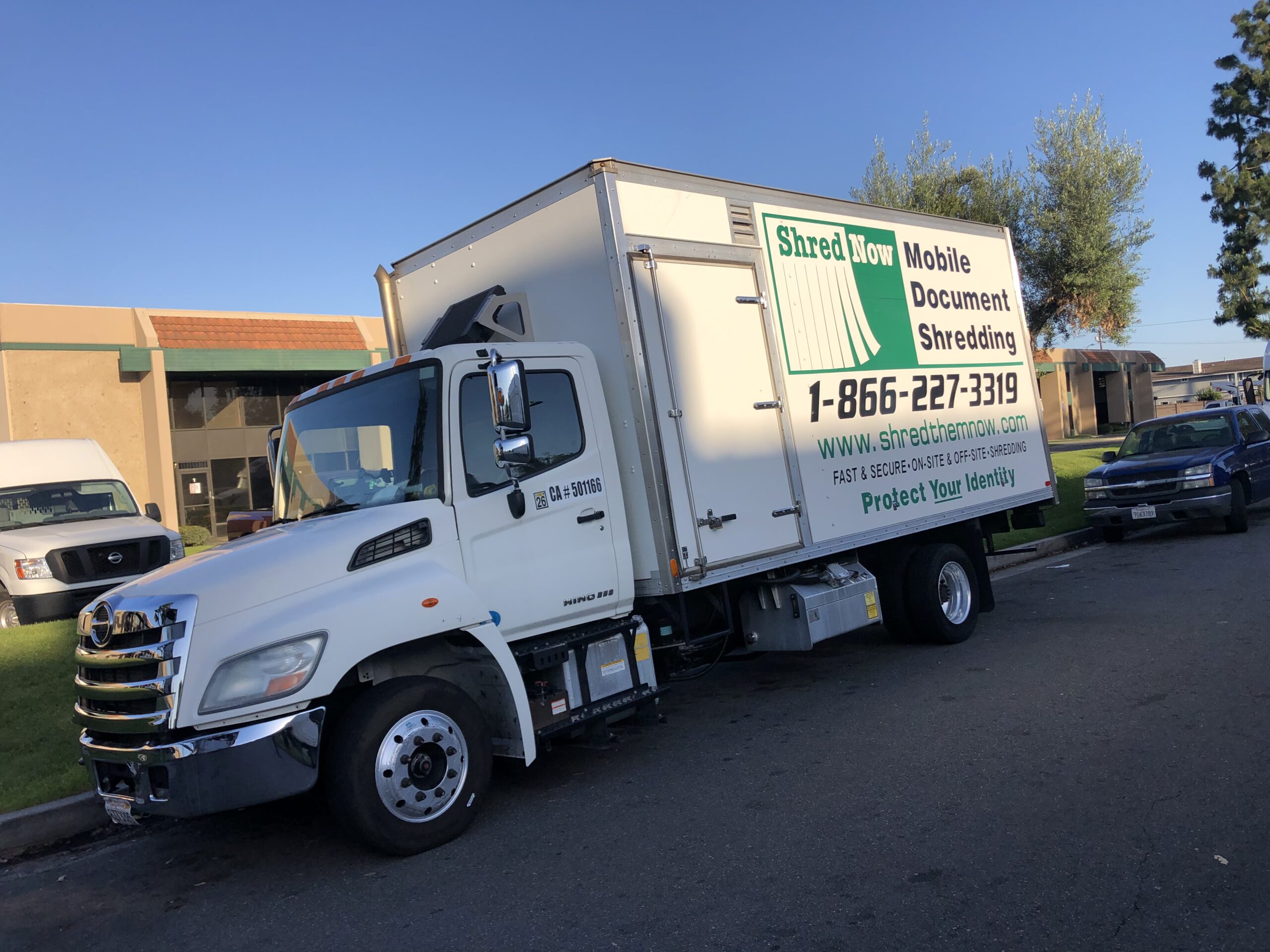 Document Drop Off Location9am to 5pm at Our LA Office LocationClick HereOn-Site Document Shredding and Pick Up ServicesAvailable for Residential & Business Locations By AppointmentClick HereDocument Pick Up for Off-Sight ShreddingAvailable for Residential & Business LocationsClick HereLockable Container and Console ServicesWe Provide These Affordable Convenient Options at No Charge to You Except the Emptying and ShreddingClick HereCommunity Shredding EventsShredding Done at Discounted Special Low Rates at Specific LocationsClick Here
Previous
Next
Do You have documents that you need to have shredded securely?
Get in touch or stop by to have us shred them for you